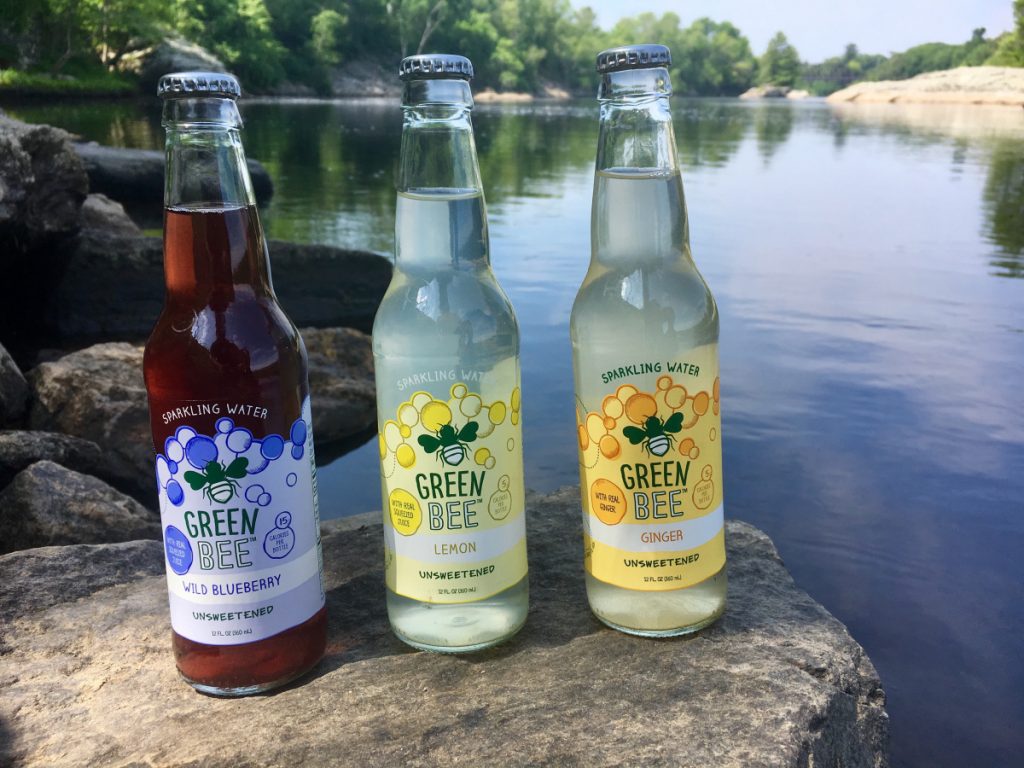 July 8, 2018 — Meredith Goad - "Schools, cities, workplaces – many of these venues around the country have tried to ban sugary sodas as nutritionists and public health experts have sounded the alarm over their ubiquitous presence in the American diet. A regular soda is sugar bomb that, with regular consumption, can blow up your health…."
May 28, 2018 - Ann Trieger Kurland - "Green Bee in Brunswick, Maine, handcrafts natural honey-sweetened sodas with names like Lemon Sting and Ginger Buzz. The fizzy-beverage maker recently introduced a trio of unsweetened sparkling waters flavored simply with fresh squeezed juices ($2 to $2.50 for 12-ounces). One is Wild Blueberry, crafted with fruit picked from Maine fields and then put through an old-style Italian wine press…"
February 2018 - "Why we dig it: To make Blueberry Dream soda taste like blueberries, Green Bee owner Chris Kinkade uses, well, real blueberries, eschewing the concentrates and vague "natural flavorings" in big-brand bevs. The berries come from lowbush barrens in Maine, and Kinkade crushes them into juice with a secondhand Italian wine press…"
December 28, 2017 - Dave Patterson - "Like ginger root, locally sourced honey also offers a number of detoxifying benefits. Located in Brunswick, Green Bee marries these two purifying ingredients in Ginger Buzz, a soda made with fresh ginger, honey and coriander. Before opening a clear bottle of Ginger Buzz, the label instructs to gently roll the bottle upside down to allow the bits of ginger to…"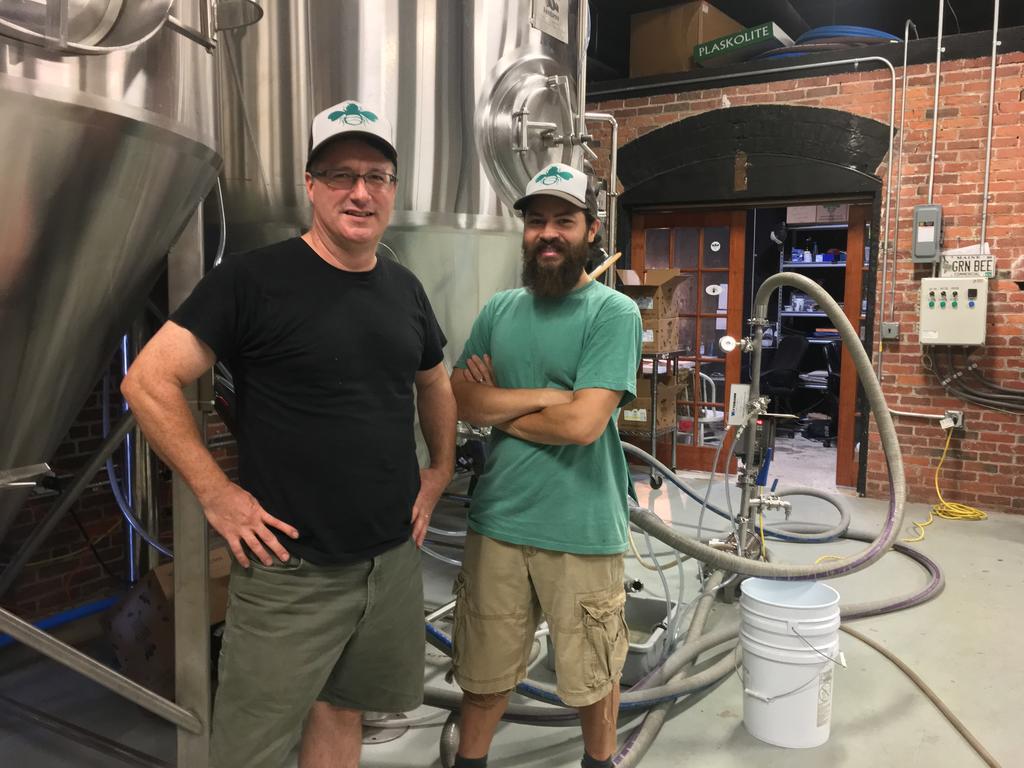 October 11, 2017 - Callie Ferguson - BRUNSWICK — Green Bee Soda, the all-natural beverage start-up launched at Fort Andross in 2011, is adding unsweetened, flavored sparkling water to its product line.
The introduction, in partnership with the Maine-based, international restaurant chain Luke's Lobster, has founder and Harpswell resident Chris Kinkade buzzing with excitement.
"We've seen demand now, and we think it's going to be really big," he said, speaking last week about the rising popularity of seltzer. "We have a lot of hope for sparkling water."
May 11, 2015 - John Swinconeck - BRUNSWICK, Maine - "A Brunswick soda company is looking for support as it seeks to expand production.
Green Bee All Natural Soda is a semifinalist in the Gorham Savings LaunchPad competition that awards a $30,000 grant to one Maine company to help grow its business…"
February 5, 2015 - Meredith Goad - "Green Bee Soda's Love Potion – "an elixir known to induce love" – comes in a 22-ounce bottle that looks as if you've just pulled it from a dusty apothecary shelf. The woman on the label with flowers in her hair would be more at home on a early 20th-century medicine bottle than a 21st-century soda. An actual red wax seal covers the bottle cap, adding mystique and maybe a touch of naughtiness…"
Dec 5, 2013 - Emma Christensen - "Let's talk about these sodas from Green Bee in Maine, because they're my new favorite thing. Do you know them? They're sweetened with wildflower honey and a squeeze of real fruit juice — fizzy, fresh, and fun. I've been looking for a non-alcoholic drink to serve at holiday gatherings this year and I do believe these will do the job quite nicely…"
May 30, 2012 - Ann Trieger Kurland - "Green Bee in Brunswick, Maine, handcrafts two sodas (about $6.99 for a 4-pack) with a short list of natural ingredients. One of the fizzy drinks is Lemon Sting, made with real lemon juice and rosemary, with a refreshing, slightly herbal, taste. Ginger Buzz has fresh ginger…"